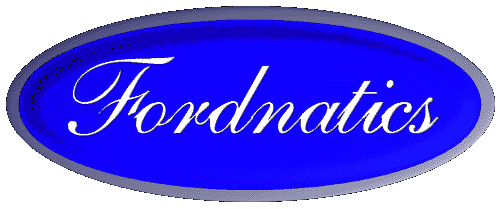 Welcome to the Fordnatics web page!
Here you'll find information about the Fordnatics mailing list, 50natics mailing list, and other resources of interest to Ford fans.
About the logo
My wife Ruth designed this logo using KPT Bryce on a Power Macintosh.
Last link check 19 November 2004
If you have new links to suggest, complaints because I missed your favorite Ford site, or you find these links have gone stale, drop me a note.
Fox chassis information repository opened!
Dave Williams has made his immense collection of information on Ford's Fox chassis, which includes the '79-'93 Mustang, '83-88 Thunderbird, '85-'92 Lincoln Mark VII, and other popular Fords, available via the web.
Stroker archive available online
The archive of 302 stroker articles can be found here. Thanks to Ken McGee for assembling the collection.
For more on 289/302 based strokers using cast-off 351 Cleveland cranks, check out Dave Williams's stroker how-to article, just one of many resources for the enterprising gearhead at Dave's web site.
Friends of Fordnatics
Click here for a listing of Ford-related businesses who help support the Fordnatics list and this Web page.
Related links and mailing lists
Every WWW page has its "links to more links" section, and mine is no exception. Here are the best World-Wide Web and email resources I know of for Ford lovers. If your favorite site isn't on this list, be patient; at least send me the URL so I can evaluate it for myself.
In no particular order:
Acknowledgements
Fordnatics would not be the lively forum that it is without the efforts of its many contributors. This page is my way of saying thanks to you!
---
The Fordnatics homepage / Chuck Fry / webmaster@chucko.com